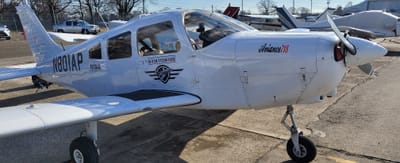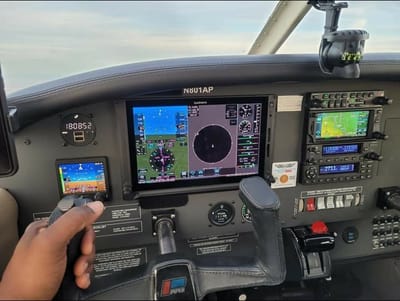 Aviation4us
offers quality instruction to anyone who wants to attain their Private Pilots Certificate. this can be obtained through flight instruction at Republic airport with a Certified Flight Instructor.
Aviate4u inc
. is a not-for-profit organization that aims to support and develop bright and determined youth by offering high-quality aviation fundamentals, as well as basic ground school instruction (127 Pennsylvania avenue) that exposes NYC young people to life changing experiences that improve their academic engagement, grow and strengthen their character, and prepare them for a future in the aviation industry at no cost.
VISION
Aviate4u envisions empowered and successful young aviators who are resilient, confident and committed to their community and broadening their life experiences.
Winter session begins January 23, 2023
CLASS SITE LOCATION
Brooklyn - 127 Pennsylvania avenue. Brooklyn NY 11208. First ever NYPD Community Center.
Winter SessionClasses
-
Classes will meet once weekly for 9 weeks (9 class sessions).
Brooklyn - Mondays
Classes will begin January 23, 2023, and will tentatively conclude the week of March 2oth AGES OF YOUNG AVIATIORS WILL BE 14 -19
ONLY ACCEPTING 15 YOUNG AVIATORS TO EACH GROUP.
Winston M. Faison Sr
. As a young African American male born and raised in East New York Brooklyn, I knew early in life my passion was to serve my community. After receiving my bachelor's degree, I chose to pursue a career in teaching. After working for the Board of Education for three years, I decided to change career paths and join the New York Police Department. I am currently a 21-year veteran of the NYPD. I focused my energy to be in a position to implement positive changes that will benefit the City of New York. I rose through the ranks of the Police Department, currently at the rank of Inspector, prior Commanding Officer of both the 61st precinct and the 81st precinct and current Commanding Officer of the Youth Strategies Division within the Community Affairs Bureau. I believe Opportunities and experiences should be available to all. Aviation4us will offer young men and women an opportunity to expand their horizon by exposing them to the field of aviation.
FLIGHT EXPERIENCES
Winston M. Faison
FAA Certified Flight Instructor (CFI)
Commercial Instrument rated Pilot's certificate
FAA Certified Advanced Ground School Instrument Instructor (AGII)
Remote Pilots Certificate
Airplane Owner
Roysten Charles
Commercial Pilot's Certificate
Commercial Pilots Rotorcraft Certificate
Instrument rated
2000 hours of flight time
Brian Worthington
Commercial Pilots Certificate
Commercial Pilots Rotorcraft Certificate
Over 2000 hours of flight time
Airplane Owner